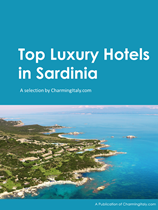 The luxury of an enchanted sea. A unique stunning location. A prompt, attentive service.
With the Top 5 luxury hotels in Sardinia you will have this, and much more.
These exclusive luxury hotels can guarantee the success of your holiday, thanks to 3 key factors:
High quality standards
Guaranteed relaxation
Excellent food and service
Download it for free!